Parents and/or Guardians: The administrators, teachers and instructional support staff have been working hard to develop and implement a continuous learning plan that will help students finish the school year strong. This planning has presented its own set of trials, as most of it will occur digitally or at a distance so the school can protect the health of the school's employees. Students deserve a learning plan that will help them grow academically, and that was the goal when the district started planning for distance learning. The school knows you and your child have many questions about what the remainder of the school year will be like. The purpose of this letter is to share basic information and to ask for your help as the school prepares for this significant transition. While this is not the expected way to end the school year, the continuous learning plan will allow students to stay on track, while also protecting what is most important – the health and well-being of students and staff. A change of this magnitude will not occur without some obstacles along the way; however, with your help, I am confident the school can offer the best services possible for students. There are several ways that you can help us at this time: Contact Information – Please contact your child's school to ensure we have the most up-to-date phone number, email and address on file for your family. This will be important so that the school can communicate with you. Office Hours – If you have questions about the remainder of the school year or you need assistance with something at the building, please call your child's school office between the hours of 9:00 am-1:00 pm, Monday-Friday. Other Resources – Please visit our website at
www.meeker.k12.ok.us
for information about free breakfast and lunch for all children, as well as updates, resources, and other information. Thanks to the hard work and dedication of the administration, teachers, and staff; school will resume services to students on April 6, 2020 using the distance learning plan. The school understand this ongoing instruction cannot be delivered through a one-size-fits-all approach. Elementary Learning Plan The elementary will use two basic platforms for distance learning. Google Classroom or paper packets. If your child has connectivity to the internet Google Classroom will be used for assignments. If you do not have connectivity to the internet, then paper packets will be used. Teachers will also still use communication tools such Remind, Class Dojo, etc. OETA also has educational programming that is available to reinforce learning. The elementary site plan is located on the school web site at
www.meeker.k12.ok.us
and is under the explore tab, listed in documents, scroll down to the bottom of the page and click on distance learning tab, labeled as distance learning plan ES-2020. Middle School Learning Plan The middle school will use two basic platforms for distance learning. Google Classroom or paper packets. If your child has connectivity to the internet, Google Classroom will be used for assignments. If you do not have connectivity to the internet, then paper packets will be used. The middle school site plan is located on the school web site at
www.meeker.k12.ok.us
and is under the explore tab, listed in documents, scroll down to the bottom of the page and click on distance learning tab, labeled as distance learning plan MS-2020. High School Learning Plan The high school will use two basic platforms for distance learning. Google Classroom or paper packets. If your child has connectivity to the internet, Google Classroom will be used for assignments. If you do not have connectivity to the internet, then paper packets will be used. The high school site plan is located on the school web site at
www.meeker.k12.ok.us
and is under the explore tab, listed in documents, scroll down to the bottom of the page and click on distance learning tab, labeled as distance learning plan HS-2020 Special Education Plan Teachers will be reaching out at least once a week to check on student's progress. If a student's annual IEP is due, the meeting will be conducted using a conference phone call, Zoom, or other agreed upon communication while abiding the recommendations of State and CDC guidelines. If your desire to have a traditional meeting, that will be documented and placed in the student's cumulative folder and conducted after the pandemic of COVID-19 is resolved. Please call Special Education Director, Pam Leone to communicate specific needs (405) 788-4540 extension 204
pleone@meeker.k12.ok.us
Blended Learning Center Students will continue lessons on OdysseyWare and Apex. Please contact Director, Virginia Pritchard if you have questions. (405) 788-4540 extension 415.
vpritchard@meeker.k12.ok.us
Schools are at their best when the community works together, and now is the perfect time for us to continue to strengthen that relationship. While faculty and staff will be leading the way, we know you will be encouraging, supporting and teaching your child side-by-side with us. Teachers and staff members miss the students, and the district is trying to make the best of the situation for everyone, while abiding by the regulations from the State Department of Education. Thank you for helping the school rise to this challenge. Respectfully, Jeff Pruitt Superintendent

Our Distance Learning Plan is now available to view on The Meeker Schools Web Page or App. Search - Under Documents Distance Learning Plan
http://meeker.k12.ok.us


Good Afternoon, Our cafeteria workers have been working hard preparing meals for our students. Meeker Public Schools is offering free meals to any student that attends our schools. We will be switching to once a week pickup starting Monday, March 30th. The pickup time is from 11 a.m. to 12 p.m. We will hand out 5 days of meals per student. Please fill out the survey below, so that we can have an accurate count.
https://forms.gle/UXGvjcA634e1Wcie9
Thank you,

March 25, 2020 Meeker Staff, Students, and Parents: Today, the Oklahoma State Board of Education voted unanimously to close Oklahoma schools for the remainder of the school year as the State continues to fight the spread of COVID-19 virus. Students will not return to the classroom for the remainder of the current school year and all extra-curricular activities and special events will be postponed. State Superintendent, Joy Hofmeister recommended a continuous learning plan that will allow students to complete the school year at home. The dates for the distance learning program will begin April 6 and end May 14. This information is being shared so that you can begin to prepare accordingly for your family. The recommendation was based on the best interest of everyone's health, which is the State's greatest priority. Meeker is developing a plan to ensure your child will continue to have opportunities to learn and to grow academically, especially with parental support. These lessons and activities will be delivered and communicated through distance learning resources approved by the Oklahoma State Department of Education. As you can imagine, this is a significant transition for our students and our teachers. Meeker will spend the remaining time planning for this effort and will share details with your family as soon as they are available. Teachers and support staff members will hear from their principals when plans for distance learning are finalized. The district has posted resources on the website, including information about free breakfast and lunch available for students. The district will continue to make this service available and evaluate, making any changes within the parameters of the USDA school lunch program. The district will continue to provide updates in reference to COVID-19 when they become available. This is an unprecedented situation, and it has required an unprecedented response. This is a community that sticks together in challenging times, and know this experience will be no different. As soon as the district identifies the next steps, we will share them with you. Stay safe and take precautions to protect your family. Respectfully, Jeff Pruitt Superintendent

Meals Service for Walkers: Service 10:30 AM-10:45 AM HS/MS use south side of the cafeteria, wait outside, form a line on the sidewalk, spaces will be marked. ES use northwest side of the cafeteria, wait outside, form a line along the chain-link fencing, spaces will be marked. Please follow CDC guidelines; abide by the 6 ft. of space for social distancing, no loitering, pick up your meal and leave school grounds.

More details about meals: Meal offering will be a drive by service from your car. HS/MS-line will enter from the new gym parking lot pull between the new and old gym and exit between the ag building and baseball/softball concession. ES-line will follow the same pattern as the car rider line. Enter from Fowler street, form a line on the north side of the cafeteria and exit on Culver street.

During the current ten day period that school will be closed, breakfast and lunch will be available to students. You can pick up in a grab and go line served on the north side of both cafeterias between the hours of 11:00 A.M.-12:00 P.M. Per the USDA school lunch program, students must be present to be eligible to receive the meals. Both cafeterias (HS/MS and ES) will be available to serve your child. Use the cafeteria that is most convenient for your family. Thanks Jeff Pruitt Superintendent Meeker Public Schools 214.E. Carl Hubbell Blvd. Meeker, OK 74855 (405) 788-4540

ACT- The April 4th scheduled HS ACT test will now be June 13.

The announcement today by the Oklahoma State Department of Education, cancelling all schools until April 6th, comes with many unanswered questions. Meeker's administrators will be ironing out details about what this means for our Meeker families as soon as possible. As you know this is an extraordinary situation. Thank you so much for your patience and understanding while they get the details sorted. Trust that they are following the state and federal guidelines that are being set forth daily. We will try to answer your questions as soon as possible.

Report Cards are being sent home today.

On February 4, three students from Moore High School were tragically killed while doing their 10 minute warm up run. In honor of their memory students across Oklahoma are asked to run for 10 minutes to celebrate their lives. Meeker Elementary will run as a school at 10:00AM today. March 12, 2020. Pictures of the run will be posted on social media. If you DO NOT want your child's picture posted please contact the office.

We want to wish the PRIDE OF MEEKER best of luck tomorrow!!! HS District Band Contest will be March 11 at 1pm in Cushing. WE LOVE OUR MEEKER BAND!

Career Development Event Contest Results Meeker won 1st place in AG sales CDE and also had the top individuals as well. 1st place individual- Joseph Guercio 2nd place individual- Jarin Wilbourn 3rd place individual- Elijah Bloyed 4th place individual- Raphael Figueroa Well done bulldogs! Excellent reps for Meeker and Meeker FFA. We are so proud of all of you.

Tonight's HS Baseball game vs Wellston has been pushed back to a 5pm start.

Please note you can access the 2019-2020 AIDS/HIV Educational material that will be presented to Meeker 10th and 8th grader students in April, by clicking Explore, Documents, then the Parents and Students folder.

March 9th is Pre-Enrollment for Pre-K

ES- This week is Dr Suess week. Dress up days are as followed. Tuesday: Tired Tuesday, Be proud and wear your PJs Wednesday: Wacky Hair Day, I wonder what wacky hairdo you will wear this Wednesday? Thursday: Top it off Thursday, What will you wear on your head? Friday: Fox in Socks Friday, Show us your own style by wearing your silliest or mismatched socks.

The HS Baseball game scheduled @ Chandler on Monday March 2nd has been moved from a 4:30pm start to a 5pm start. It is still scheduled for a Varsity game followed by a JV game.

The MS Baseball game scheduled for Friday March 6th @ Jones has been cancelled due to Jones HS Basketball in Area Finals on that date. A new MS game has been scheduled for Tuesday March 24th at Home vs Jones at 4:30.

Elementary: Dr Sues week is this week. Today's dress up is Green for "Green Eggs and Ham."

MS Baseball at Home vs North Rock Creek on Monday Mar 2nd has been cancelled.

HS students are being given the opportunity to go support the HS basketball teams thursday in the regional games at Prague. The girls play at 1:30 and the boys follow. Students MUST have a signed permission slip to go to the game. Call in check outs will NOT be allowed Thursday. You MUST sign a form for your child to be able to leave campus for these games. The office will be calling to verify that you have signed the form to prevent students signing the form themselves.

March 4, 2020 MHS Stuco will be hosting their annual blood drive. The drive will be held in the auditorium from 8:30- 1:30. Anyone wanting to donate can sign up with Mrs. Brewster. Students must be at least 16 years old and will have to have a signed permission slip.

Elementary Pictures- Class pictures and personality pictures are tomorrow Feb 25. The order forms that were sent home are for class pictures only. Those will need to be ordered tomorrow. Order forms and proofs will be sent home later for personality pictures.

Today's HS Baseball Scrimmage scheduled at Perkins 4:30pm has been cancelled due to field conditions.

Baseball Scrimmage Tuesday 02/25 at Bethel at 4pm

Baseball Scrimmage today at Perkins at 4:30 pm

SENIORS: Any senior who is interested in becoming a teacher, there is a Prospective Teacher Academy at UCO on March 6. Please see Mrs. Baker for details.

JUNIORS: If you are interested in attending Rose State College after high school there is a preview day FEBRUARY 28, 2020. Please see Mrs. Baker for more details.

Students in Grades 9-11 There is an Information Systems Teachnology Exploration Camp May 31- June 5 on the OSU campus. This is at no cost to student, meals and lodging are covered. If your child has an interest in exploring technology , building programs and information systems, THIS IS FOR YOU!!!! See Mrs. Baker For the Application.

Saturday things happening for Meeker Schools: There will be a baseball scrimmage at Heritage Hall tomorrow at 11 am. Meeker FFA is having a local show. The Drama Dawgs have a speech contest @ Mcalester.

❄️❄️❄️❄️❄️❄️❄️❄️❄️❄️❄️❄️❄️❄️❄️❄️ The Meeker Middle School "Winter Wonderland Dance" will be February 25, 2020. Time of Dance: 6 to 8 pm Place: Auditorium Cost: $5 Attire: Semi-Formal DJ: Kio You can begin pre-paying for the dance on 2-20-20. Mrs. Pruitt will take payments before school, at lunch, and after school. ❄️❄️❄️❄️❄️❄️❄️❄️❄️❄️❄️❄️❄️❄️❄️❄️

This Friday we have Meeker Elementary Pre-K-2 Student of the Month assembly. Pre-K is doing the showcase! It starts at 9am. Next Friday, the 28th, is the 3rd-5th grade student of the month assembly. The 3rd grade showcase starts at 9am.

Senior Night at Meeker Tonight! Come celebrate your senior basketball players last performance on their home gym. 5:45 with the games to follow at 6:30.

HS Baseball scrimmage Thursday at Cushing 4:30pm.

HS Baseball scrimmage at Perkins today 5pm.

Thank you to all the parents and teachers for a successful two days of conferences. Have a wonderful weekend. Remember: No School Monday Feb. 17.

HS/MS Parent Teacher Conferences: Please call the office and schedule your conferences today. Scheduling allows us to make sure we have enough time to discuss any concerns you or your teacher might have about your child. These times fill up fast so please call today if possible. Thursday Feb. 13- You can schedule any time from 4:30 p.m. until 6:30 p.m. Friday Feb 14- You can schedule any time from 8:00 a.m. until 10:10 a.m. If are unable to buckle down a time you may walk in. Walk-in hours are: Thursday Feb 13- 6:30 p.m. -7:30 p.m. Friday Feb 14- 10:00 a.m.- 12:00 p.m. Thank you- As a reminder, these conferences are helpful to form the team necessary to help your child receive the best possible instruction. When parents and teachers work together children benefit.

Friday Basketball Info: Friday's game at Luther... No JV girls Boys JV 4:30 Homecoming 5:45 Varsity boys play first at 6:30 followed by the girls.

Meeker Public Schools is closed on Thursday Feb. 6. Be safe and stay warm.

No school on Wednesday! Stay Safe Bulldogs.

There will be no boys JV game tomorrow. We will start girls JV at 5:00

Stroud has to change the 7th grade girls basketball game tomorrow. They will play at 11 a.m. NOT 9 a.m.. 7th grade boys are still at 10 a.m. Please share.

Meeker Chamber of Commerce will be honoring the players from the last six on six women's basketball game tonight at the HS basketball games. This is the 25th anniversary of the end of six on six basketball and the Meeker girls were in that last game.

Friday Jane 31, MHS Basketball Homecoming- JV games start at 4 and the homecoming events will start about 5:45. Boys varsity will then play first at 6:30 and the varsity girls will follow.

Meeker Drama Dawgs Dinner Theater Mayhem in Mayville Audience Participation Mystery Theatre By: Dean Kephart Tickets can be purchased from Feb 3rd – Feb 26th from Ms. Brooks in HS Room 11. Saturday Matinee does not have to pre- purchase. *Friday March 6th and Saturday March 7th at 7 pm Admission $15 for Adults $12 for Students Under 5 Free What's on the Menu: Indian Taco, Dessert, and a drink. (Indian Tacos provided by Indian Club.) *Saturday March 7th at 2 pm Matinee (NO Food) $5 for Adults $2 for Students Under 5 Free *Sunday March 8th at 2 pm Brunch with the Drama Dawgs and Senior Day Admission $15 for Adults $12 for Students Under 5 $5 Menu: Brunch with dessert and a drink. Punch and Cake following this performance to honor our seniors. Our Seniors: Taylor Stone, Rachel Whittenburg, Sydney Vick, John Flowers, Miranda Flores, Amanda Flores, and Jacob Gregory.

Congratulations to the MEEKER HIGH SCHOOL ACADEMIC TEAM! They participated in the I-40 Conference Tournament Saturday at Dale. The Team won 3rd place in the regular season, and took home the first place trophy from the tournament on Saturday. There were 14 teams in the conference. Aidan Williams was also the 3rd highest individual player in the regular season. Congratulations on a GREAT season!!! Pictures to follow.

Elementary: Lollipops are being sold in the elementary office. Teachers will let the students know when they allowed to buy them. They are $1.00 each and money collected will be used to purchase classroom needs.

Reminder: The front doors of the school are not unlocked until 7:45 a.m. If you drop your child off before this time, they are standing outside, unattended, until 7:45 a.m. Thank you for respecting the school times and morning procedures.

You can See/Print the JH Stroud tournament brackets on the website; click EXPLORE Click DOCUMENTS Click ATHLETICS Click MIDDLE SCHOOL Click BOYS/GIRLS BASKETBALL

Tomorrow's basketball schedule for HS basketball at STROUD It is their homecoming so Jv will play as usual starting at 4. Then the varsity boys will play at 6:30 with the varsity girls playing last.

Jan 18 th HS Basketball game will be at Holdenville will start at 2pm. No JV game and the boys will play first. It is their homecoming.

Tuesday Jan 14 High School Students will be given an opportunity to explore career opportunities. This will be for grades 9-12. Encourage your child to ask questions during their time so that they can begin to gain information about careers that might interest them.

CORRECTION- MS GAME for this Thursday This Thursdays MS games have a few changes.... Boys will play at the old gym across from the football field and will play 6th, 7th, and 8th in that order starting at 4:30 not 5:00. Girls here at Meeker will start at 4:30 not 5:00 but will play in a different order. 8th, 7th, and then 6th

The Henryetta basketball tournament will be played at the Creek Nation Dome located at 200 Preston Drive Okmulgee, OK 7447

The Basketball Mini-Cheer Camp document can be located in the document section at the bottom of the list. You can download it and print from there.

Students will return to classes Monday Jan. 06 2020 at regularly scheduled times.

Reminder: buses will run today at 1:35

Meeker Public Schools has an immediate opening for a custodial/lawn maintenance position. Interested applicants should contact Superintendent, Jeff Pruitt,
jpruitt@meeker.k12.ok.us
Support personnel application can be accessed from the district web site at
www.meeker.k12.ok.us

**Buses will run at 1:35 pm Tuesday, December 17th**

Christmas Break will be December 18- January 3. Students will return on January 6.

The Pride of Meeker Winter concert will be this Friday December 6th at 7pm in the auditorium.

Make a note on your calendars. The Frontier Basketball tournament is December 9-14, not December 5-7. The Christmas Band concert date may change also because of this, I will let everyone know on Monday if that happens.

If you are unable to come watch the 2nd round play off Football game Friday it will be live streamed. Check out the link below. Meeker at Metro Christian –
www.twitch.tv/metropatriots
(Metro Christian broadcast)

Yearbook photos will be taken for all winter sports and clubs this Thursday Nov 21. Please make sure your child has his/her uniform or club shirt. SMILE BULLDOGS!

Meeker will be hosting the first round of HS football play-offs. Friday November 15. Game time will be at 7pm. Versus OCS. Come Support your Bulldogs!!

Calling all Veterans! Please join us next Monday, November 11th, in the Meeker High School Gym for our Veterans Day Assembly at 10:00AM! A meal will be provided for Veterans after the program! Please spread the word!

Meeker Elementary School Veterans Day program will be Monday, Nov. 11 at 1:30 pm. This will take place in the elementary school gym. There will be a small reception for the Veterans to follow. We would love to have all Veterans and their families join us as we take time to thank them for their service.

Progress Reports will be sent home Friday Nov 8.

SENIOR NIGHT! 6pm Friday Come celebrate the Senior Football Players, Senior Water Girls, Senior Band Member, and our Senior Cheerleaders :)

Elementary parents: The Elementary Thanksgiving dinner is on Nov 21. If you would like to eat with your child money for all guests must be paid by Nov 15. In order for us to have enough food we will not accept orders after this date. Thank you :)

Thursday, Oct 31st. the sophomores will be taking their Pre- Act. Make sure they eat a good breakfast and get a good nights sleep in preparation for that.

Literacy Night @ Meeker Elementary Tuesday, October 29, 5:00-7:00

Picture re-takes will be Tuesday during school.

SENIOR PARENTS!!! Meeker High School will host the annual Free Application for Federal Student Aid (FAFSA) Night on October 24 in the library @ 6:00 pm. Any parent who has a senior student going to college in the fall of 2020 will need to file for FAFSA. Rose State College will be here to assist. Parents bring your 2018 tax returns and ask a lot of questions, Rose staff is here to help you!

Time to order your Thanksgiving and Christmas hams. Meeker Baseball is selling smoked hams. They will cook them Nov 23rd and they will be available to pick up or delivery on that date. All hams are approximately 10lbs. and spiral cut. Contact any meeker high school baseball player to get prices and to your order in.

The fundraiser items are scheduled to be delivered next Monday, October 14. Please make plans to have someone available to pick up the items your student has sold between 1:00 pm and 5:30 pm. We do not have space to store the cold/frozen items. As always, thank you for your help with our fundraiser!

Friday October 11 End of first 9 weeks

Christmas Play auditions for JH and HS Drama students Thursday Oct 10- 3:30-6pm, In the auditorium.

FFA goes to OCC Contest 10/10 @ Lawton

Attention Bulldogs Fans: The theme for this Friday's student section is "BULLDOG STRONG" In honor of cancer awareness, we will be wearing PURPLE at the game in recognition of Makenzie Barnes-Elkins who has recently been diagnosed with Hodgkin's-Lymphoma. To support Makenzie, we will be collecting change in our 4th and 5th hour classes, as well as the 3rd quarter of the football game on Friday night. Wednesday evening, the Meeker First United Methodist Church will dedicate its Community Café to Makenzie so make sure to stop by from 5:00 to 7:00, get a plate full of lasagna, and support Makenzie. Donate your change, wear your purple, and remember: "There Ain't No Strong Like Bulldog Strong"

Upcoming Events: ​10/14/19- Central Area Sporting Clays Contest ​10/15/19- Regional OCC Contest ​10/22/19- State OCC Contest (if we qualify at regionals) ​10/26/19- Chapter Officers will have a booth at the Meeker Fall Festival ​10/29/19- FFA Halloween Party @ Show Barn @ 6:30PM

Elementary: We will be meeting at First Baptist Church at 7:30 am tomorrow (Tuesday) morning to "walk to school." Buses will unload students at the church, and car riders are welcome to be dropped off at the church and walk to school with the staff. Hope everyone can join us!

The phones and internet have been restored.

The internet is down at all three sites which causes the phone to be down as well. If you need to contact the high school you will have to leave a message and you will be called back from a cell phone. If you need to reach the elementary or middle school you will need to contact them through your child's teacher. Thank you

The phones and internet are also down at the Elementary.

Our internet is down at the MS and HS which means the phones do not work. Hopefully this issue will be resolved within a day or two.

HS SOFTBALL Senior Night/ Regional Send Off Rally When: Wed Oct 2-5:30 @ the softball field. *Come celebrate our talented softball girls and their coaches. *Listen to the Pride of Meeker Band. *Cheer along with our gorgeous cheerleaders. Let's bring on the school spirit for these young ladies!! GO BULLDOGS!! Share this post and bring a friend.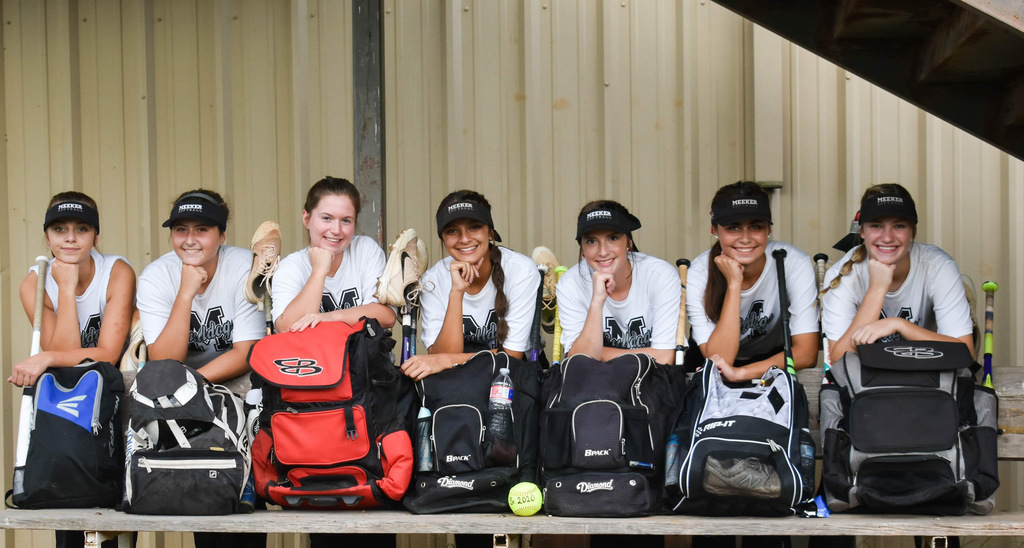 Today's Event line up: Parade- 2pm Pep Rally - immediately following parade in new gym Coronation- 5:15 Football game- 7

The community pep rally has been postponed. It will occur immediately following the parade tomorrow. The parade will begin at 2. Come enjoy the parade and follow the groups into the new gym and hoot and holler our team to a homecoming win!

Tonight's softball game has been moved to Firelake ball fields at 5:30. Senior night has been postponed.

If you download Meeker's App- and you decide you want to see what is for lunch- 1.Click the red dot in upper left 2. Select dining 3. Choose the date you want to see. BAM! It's that EASY!

MS and HS "See You At The Pole" (In the new auditorium) Wednesday September 25. 7:20 Breakfast/ 7:25 Prayer Event Hosted by SOMA and The Bulldog Awakening Elementary will be having theirs at their Pole 7:30. This is a nationwide time set aside for students to join together and pray for their school, teachers and each other.

Cross Country WILL NOT be going to Tecumseh Today. They will be at the Conference Meet in Holdenville Starting at 5:00

No School Tomorrow 9/20

The middle school softball game scheduled for tomorrow, Sept. 19th vs NRC has been cancelled.

ANNUAL TITLE I INFORMATION MEETINGS AT MEEKER SCHOOLS Parents of all Meeker Elementary, Middle, and High School students are encouraged to visit the campus their child attends during parent/teacher conferences on September 19 and September 20. Administrators and the district reading specialist will be available to provide information about reading services and the Title I schoolwide plans which focus on reading achievement. Family literacy resources will be available as well. Mrs. Howard, M. Ed., NBCT, Reading Specialist will be in the elementary reading room on Thursday evening from 4:30-7:30 and in the middle school reading room on Friday morning from 8:00-12:00. Information for the high school will be distributed in the library. We look forward to meeting with you!

Ag Booster meeting Sept 18 @ 6:30pm. If you are interested in supporting our Ag program please plan on attending.

If your child is taking the ACT on campus Oct.1 they need to pay $43.50 to the office asap. Thank you :)

Homecoming shirts are now on Sale. Order forms can be picked up in the office. Orders are due by Monday Sept 23rd by noon.

Our Book Fair is happening now! Come see Mrs. Harrison and Alex in the library this week at the Elementary School. The Book Fair will be open during Parent/Teacher Conferences Thursday & Friday.

Homecoming mums are now on sale. Order forms can be picked up in the offices at each site.

School Picture Days 📷 8/27- Fall Sports 9/12- Yearbook Pictures 9/27- Football Homecoming 10/29- Yearbook Retakes & Senior Panels 11/21- Winter Sports & Clubs 2/25- Elem. Class Groups & Personality Portraits 3/26- Spring Sports 4/18- Prom 5/12- Graduation

There are available yearbooks for sale from the 2018-2019 school year. You can pick one up at the high school office for $50.00.