The Henryetta basketball tournament will be played at the Creek Nation Dome located at 200 Preston Drive Okmulgee, OK 7447

The Basketball Mini-Cheer Camp document can be located in the document section at the bottom of the list. You can download it and print from there.

Students will return to classes Monday Jan. 06 2020 at regularly scheduled times.

Reminder: buses will run today at 1:35

Meeker Public Schools has an immediate opening for a custodial/lawn maintenance position. Interested applicants should contact Superintendent, Jeff Pruitt,
jpruitt@meeker.k12.ok.us
Support personnel application can be accessed from the district web site at
www.meeker.k12.ok.us

**Buses will run at 1:35 pm Tuesday, December 17th**

Meeker's Riley Randell Wins ALLSTATE as a freshman.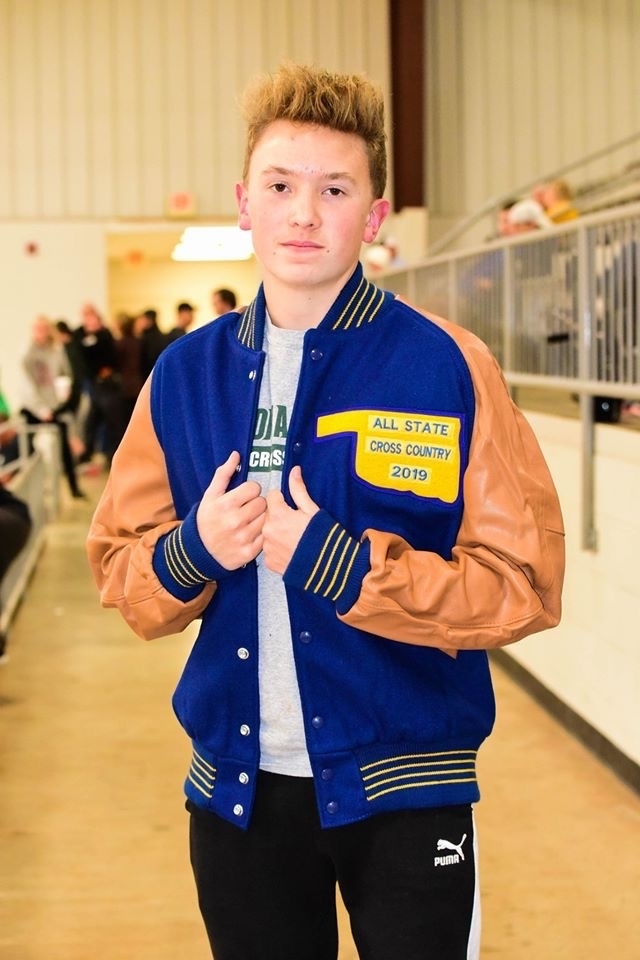 Christmas Break will be December 18- January 3. Students will return on January 6.

The Pride of Meeker Winter concert will be this Friday December 6th at 7pm in the auditorium.

Make a note on your calendars. The Frontier Basketball tournament is December 9-14, not December 5-7. The Christmas Band concert date may change also because of this, I will let everyone know on Monday if that happens.

If you are unable to come watch the 2nd round play off Football game Friday it will be live streamed. Check out the link below. Meeker at Metro Christian –
www.twitch.tv/metropatriots
(Metro Christian broadcast)

Yearbook photos will be taken for all winter sports and clubs this Thursday Nov 21. Please make sure your child has his/her uniform or club shirt. SMILE BULLDOGS!

Meeker will be hosting the first round of HS football play-offs. Friday November 15. Game time will be at 7pm. Versus OCS. Come Support your Bulldogs!!

Calling all Veterans! Please join us next Monday, November 11th, in the Meeker High School Gym for our Veterans Day Assembly at 10:00AM! A meal will be provided for Veterans after the program! Please spread the word!

Meeker Elementary School Veterans Day program will be Monday, Nov. 11 at 1:30 pm. This will take place in the elementary school gym. There will be a small reception for the Veterans to follow. We would love to have all Veterans and their families join us as we take time to thank them for their service.

Progress Reports will be sent home Friday Nov 8.

SENIOR NIGHT! 6pm Friday Come celebrate the Senior Football Players, Senior Water Girls, Senior Band Member, and our Senior Cheerleaders :)

Elementary parents: The Elementary Thanksgiving dinner is on Nov 21. If you would like to eat with your child money for all guests must be paid by Nov 15. In order for us to have enough food we will not accept orders after this date. Thank you :)

Thursday, Oct 31st. the sophomores will be taking their Pre- Act. Make sure they eat a good breakfast and get a good nights sleep in preparation for that.

Literacy Night @ Meeker Elementary Tuesday, October 29, 5:00-7:00