HS November menu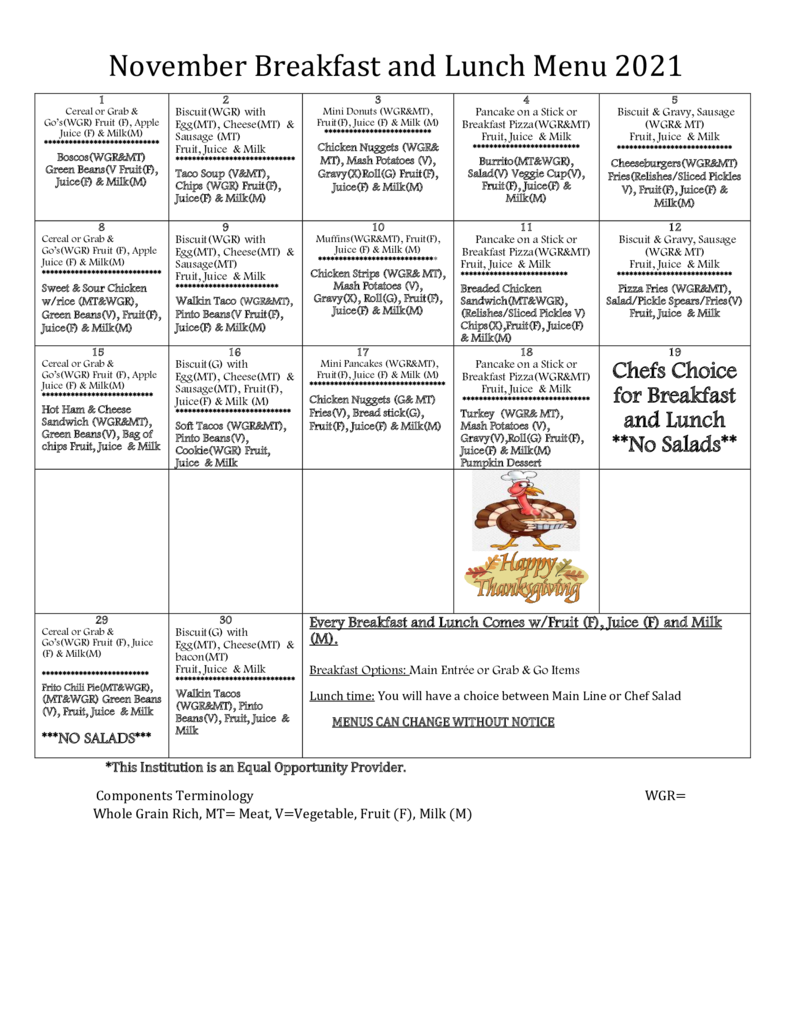 Kick the Flu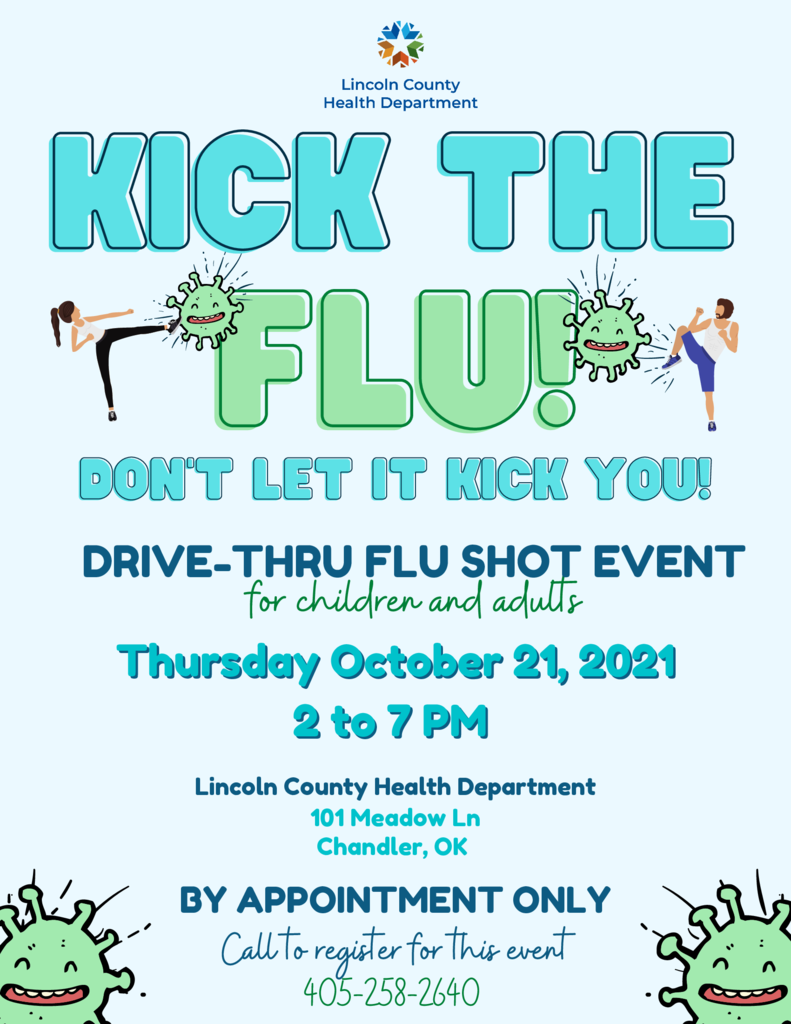 FALL BREAK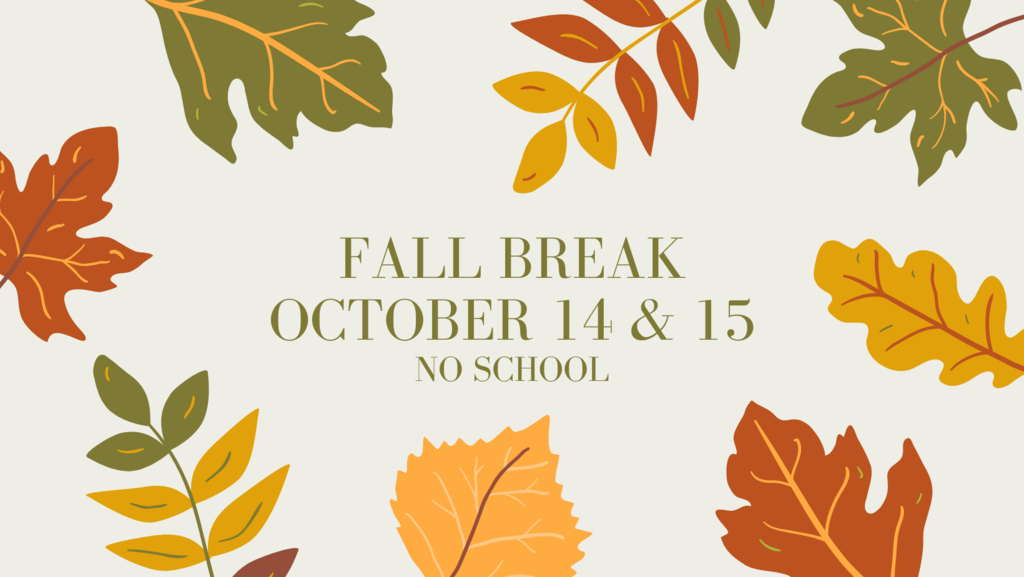 School Calendar- Fall Break will be October 14 and October 15. :)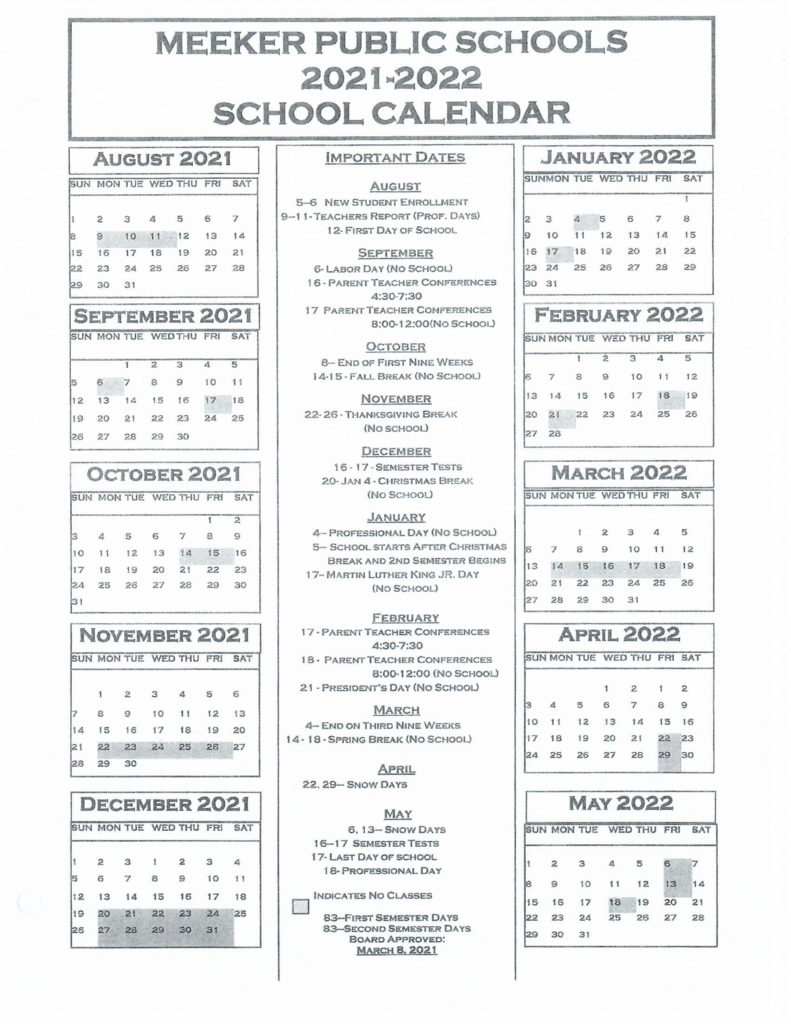 HS October Menu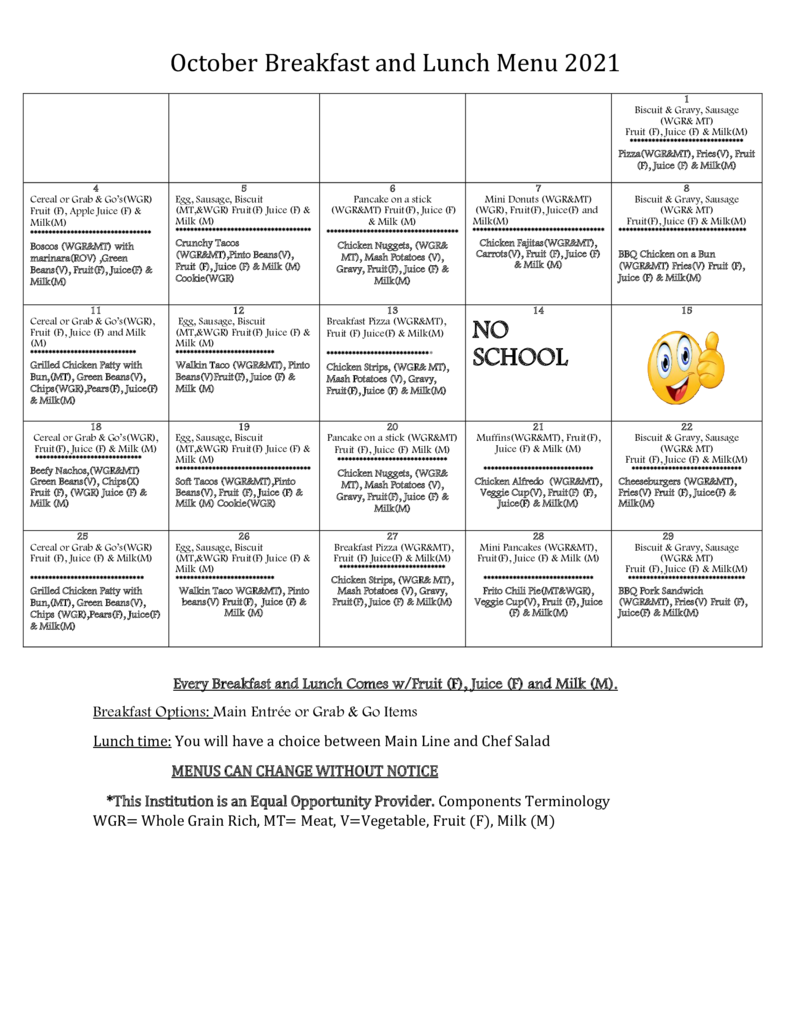 Elementary October Menu


MHS Football Homecoming Coronation will be Friday September 24th at 6 p.m. This will be at the HS football field.

Football Homecoming Parade will be Friday September 24 at 2pm. It will start at Veterans Drive and head east towards the HS.

Meeker Public Schools is looking to hire school bus drivers. For more information please contact Rodney Treat at 405-788-4540 Ext. 302

Mini Cheer Sign Up Form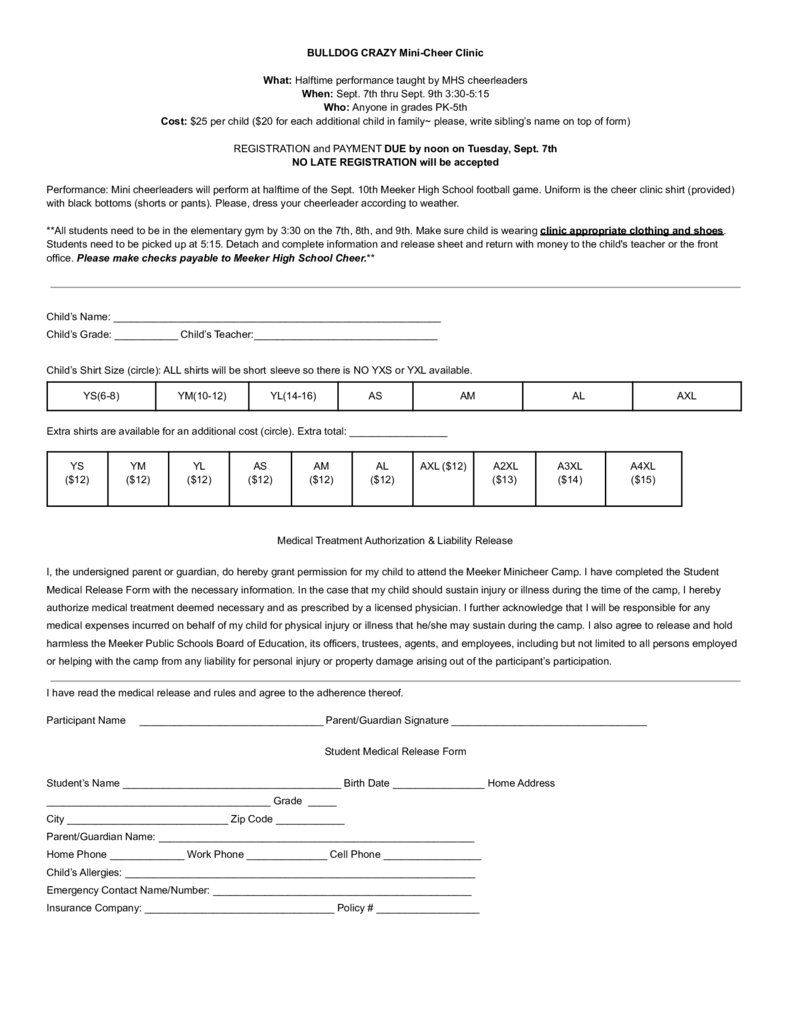 Mini Cheer

HS/MS SEPTEMBER MENU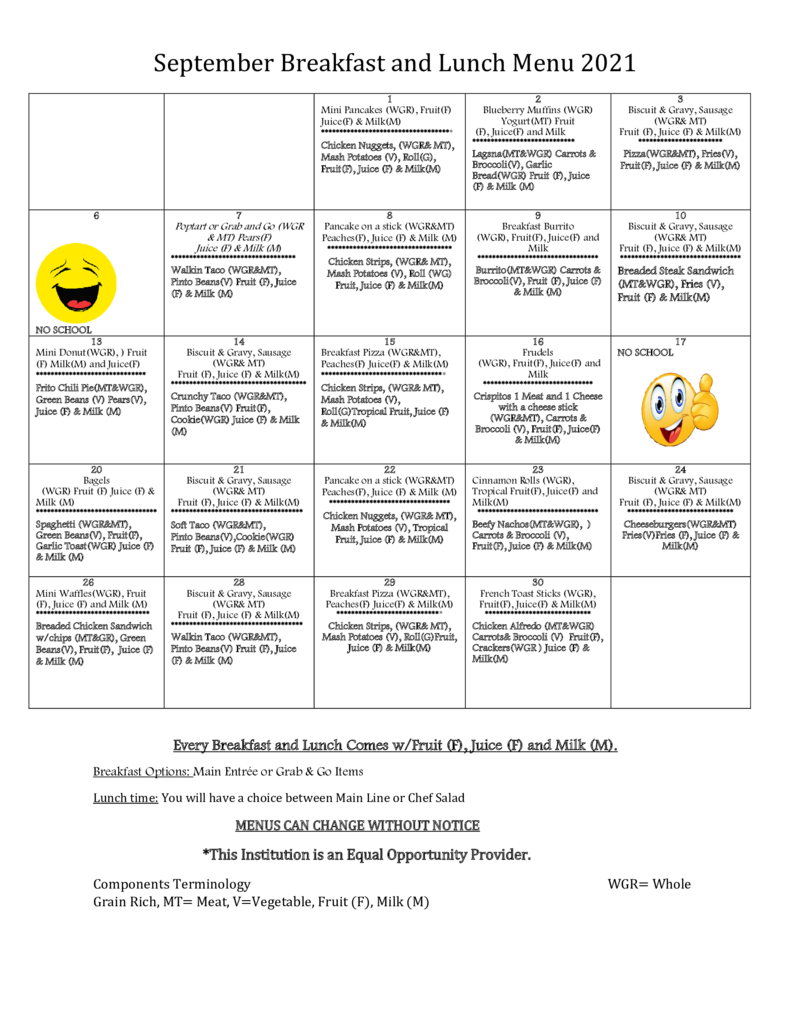 ES September menu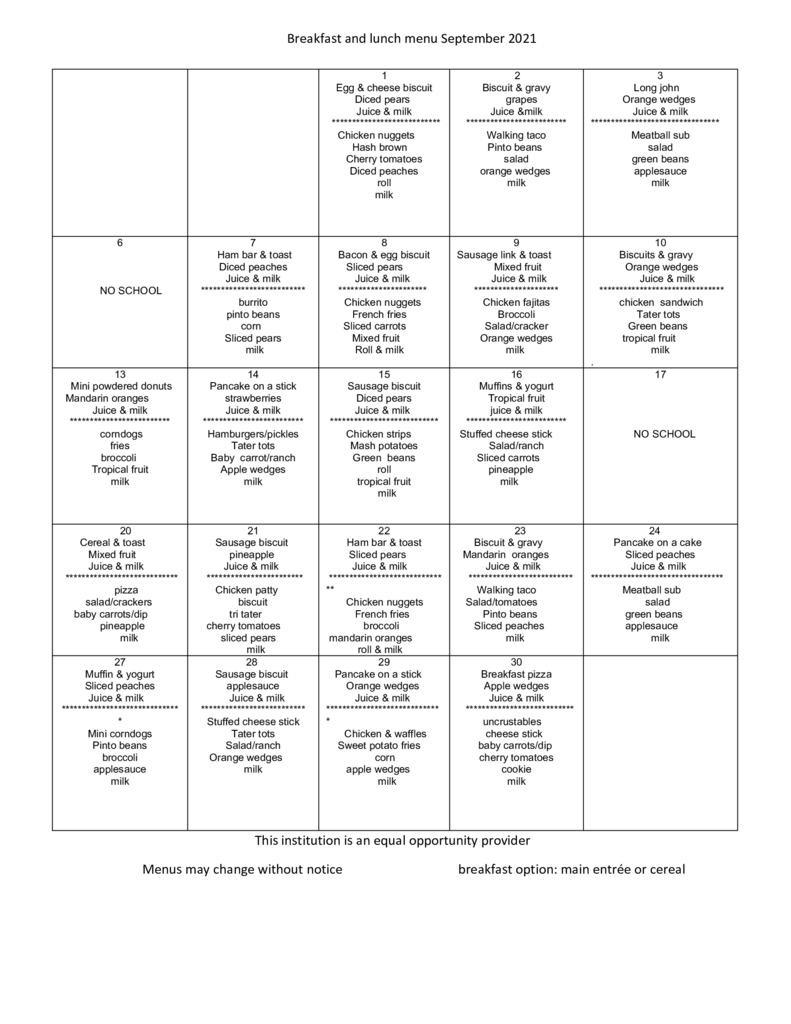 HS and MS drop off and pick up procedures are in place for your child's safety. Please drop off and/or pick up your student in the HS parking lot- This is the large east parking lot. The turn lane in front of the school is not a drop off or pick up lane. It is a turn lane only. Please do not drive between the gyms. Do not drive between the Ag building and the softball complex. Thank you for helping to keep the kids safe!!!

There is a HS football Scrimmage this Friday 8-20-21 at Henryetta. JV will start at 6:00pm and Varsity at 7:00pm.

The HS softball game with crooked oak tomorrow has been cancelled.

SCHOOL PICTURE DAYS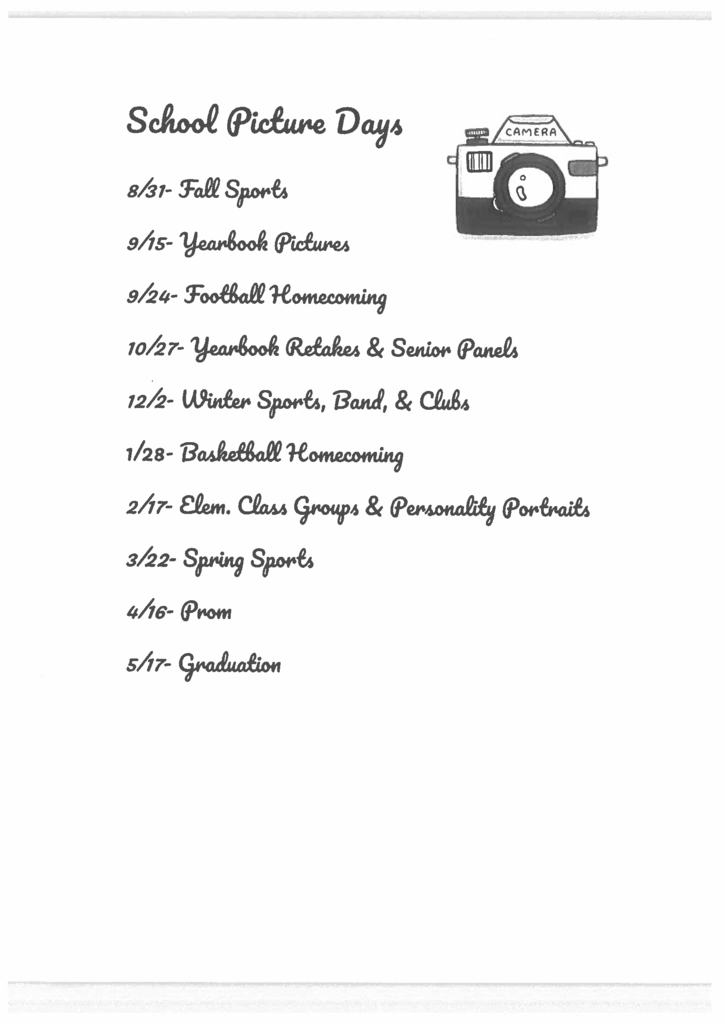 Please make a note that the school calendar dates for fall break have been revised. The correct dates for fall break are: October 14th and Oct 15th.

Back To School Pfizer COVID-19 Vaccine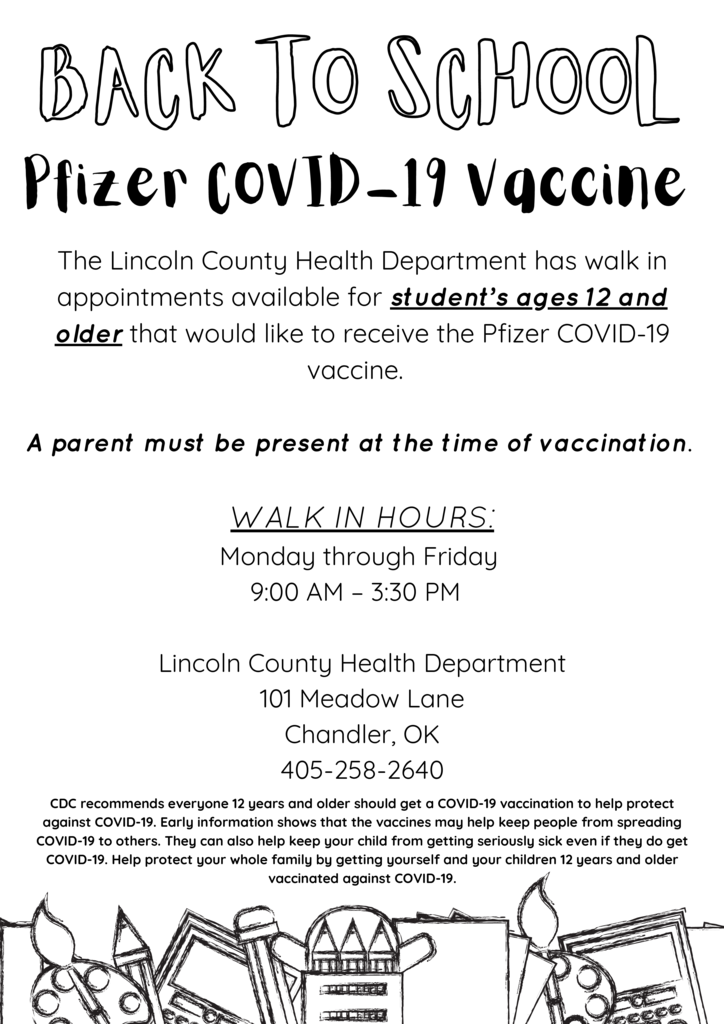 Meeker Juniors are having their back to school T-shirt sale. All proceeds support the junior class.