Mini Cheer

HS/MS SEPTEMBER MENU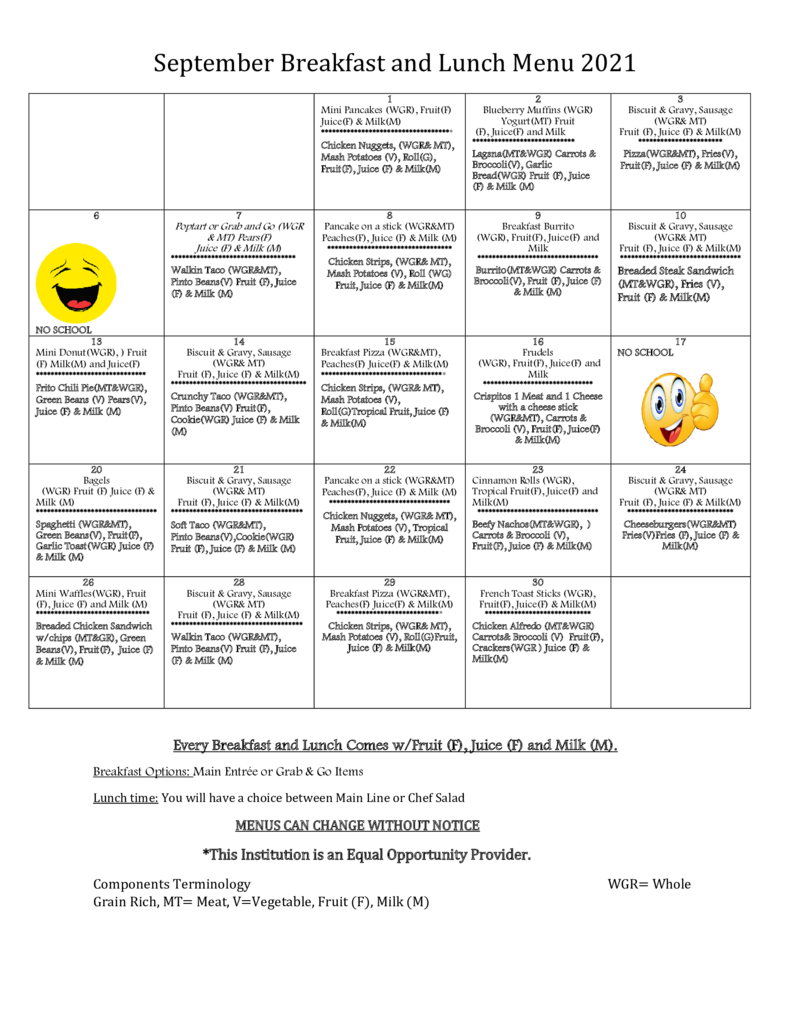 ES September menu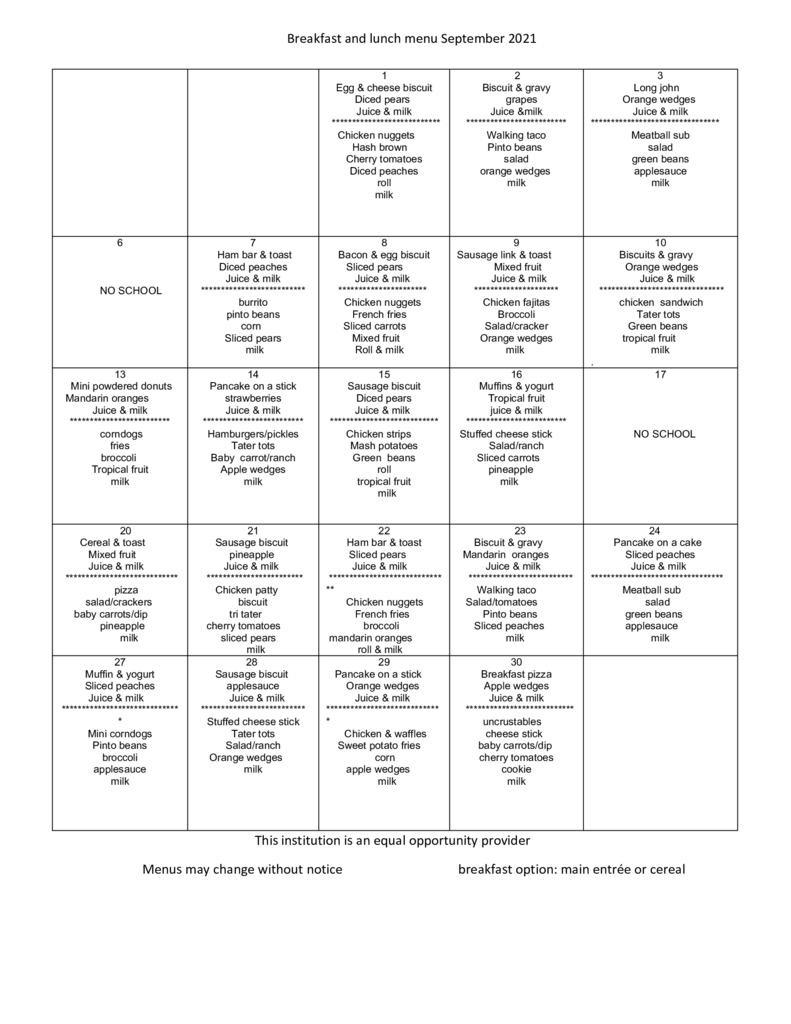 HS and MS drop off and pick up procedures are in place for your child's safety. Please drop off and/or pick up your student in the HS parking lot- This is the large east parking lot. The turn lane in front of the school is not a drop off or pick up lane. It is a turn lane only. Please do not drive between the gyms. Do not drive between the Ag building and the softball complex. Thank you for helping to keep the kids safe!!!

There is a HS football Scrimmage this Friday 8-20-21 at Henryetta. JV will start at 6:00pm and Varsity at 7:00pm.

The HS softball game with crooked oak tomorrow has been cancelled.

SCHOOL PICTURE DAYS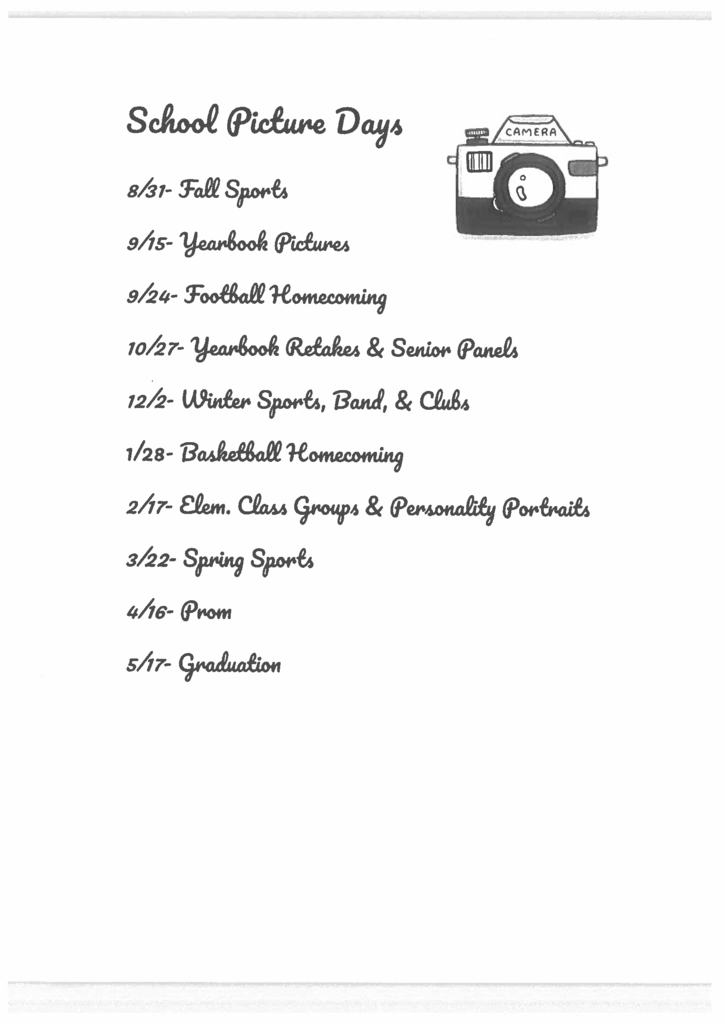 Please make a note that the school calendar dates for fall break have been revised. The correct dates for fall break are: October 14th and Oct 15th.

Back To School Pfizer COVID-19 Vaccine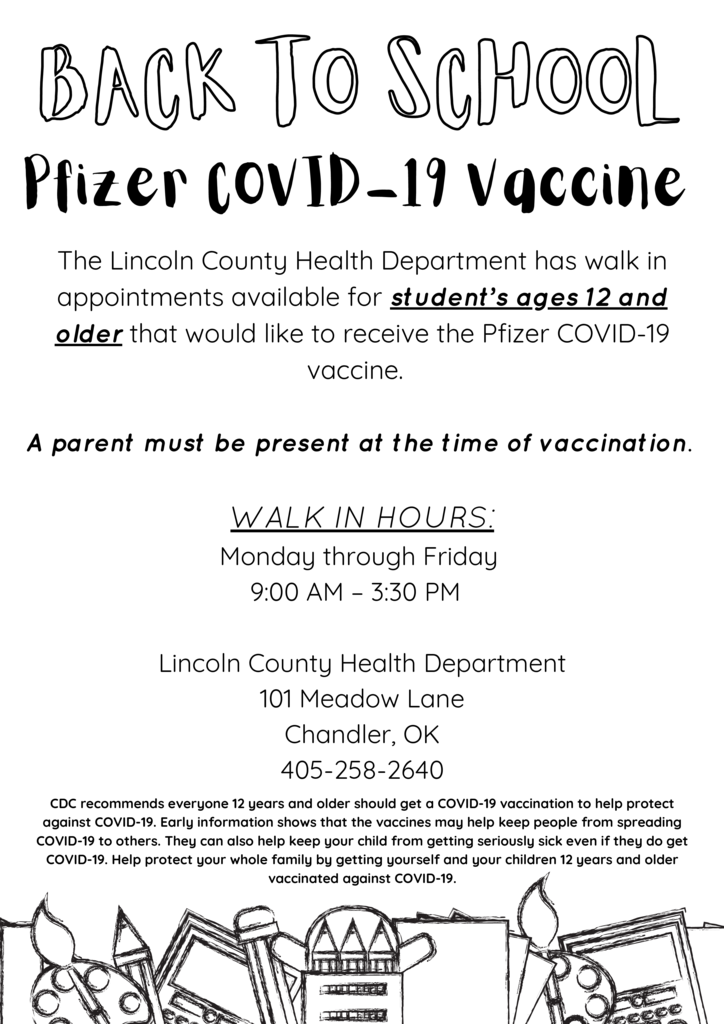 Meeker Juniors are having their back to school T-shirt sale. All proceeds support the junior class.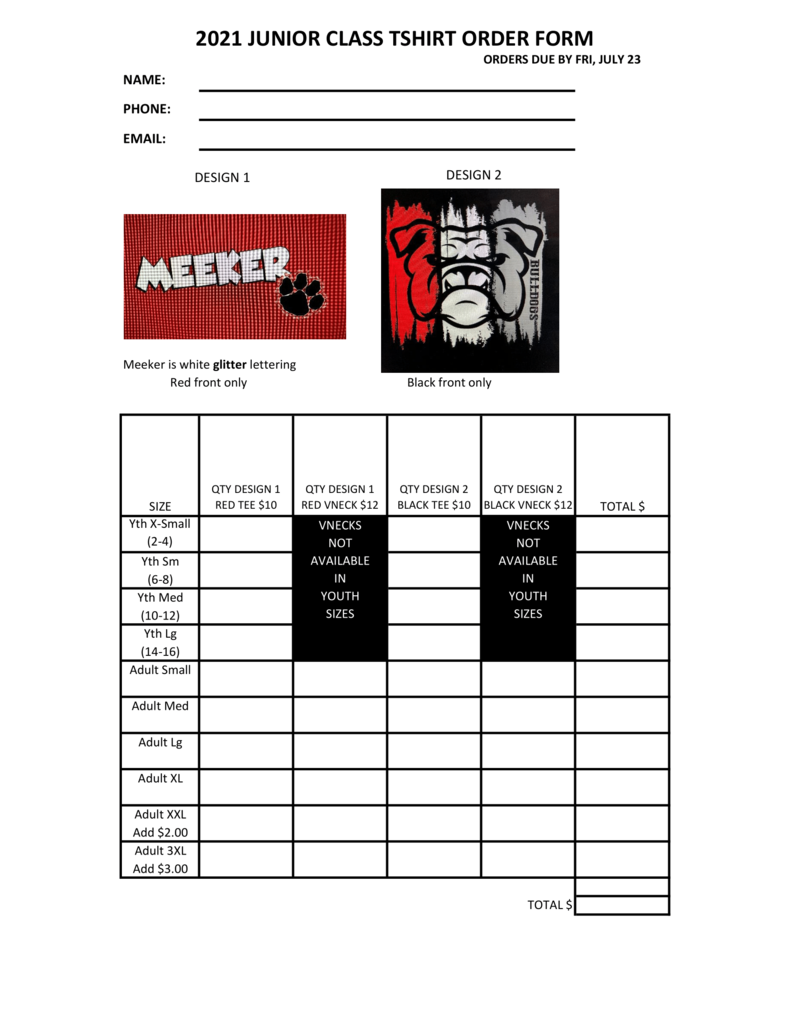 senior sports banner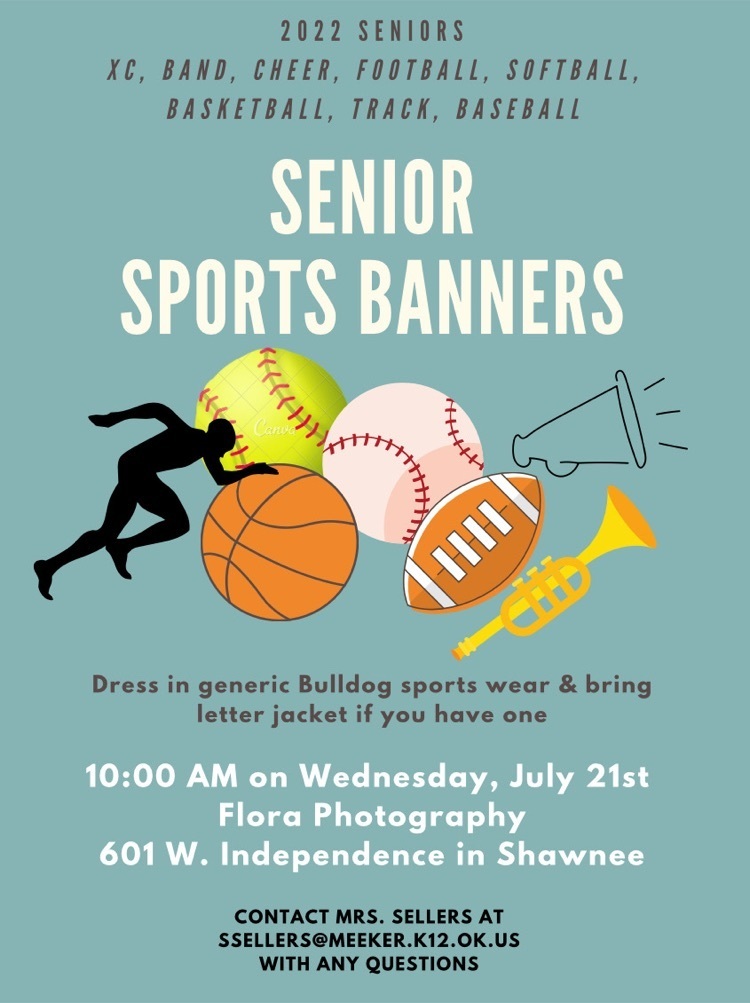 Elementary Enrollment For: Current students who did not turn in pre-enrollment forms during the school year & New students Dates: July 26-29 Location: Elementary School Office Time: 9:00 am - 3:00 pm Please bring: Birth certificate, Immunization record, Proof of Residence (current utility bill, lease agreement, etc.) Students who pre-enrolled during the school year will still have to provide a current proof of residence for the 2021-2022 school year. We will also need any updated immunization records. These can be dropped off during enrollment week.

Senior Panel Picture- Yearbook Picture Information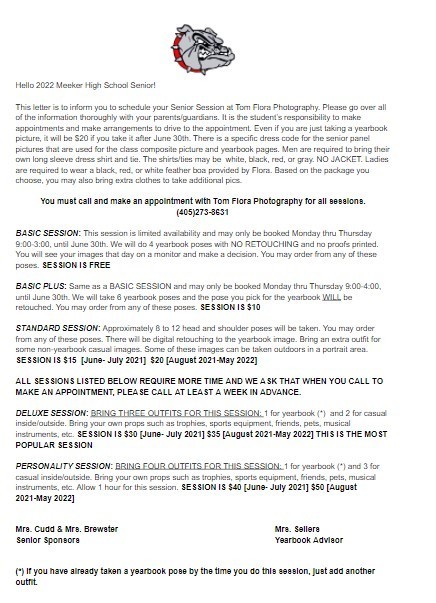 Please click documents, elementary to access and print the 2021-2022 Enrollment packet and parent packet for your elementary child. If they have already turned in an enrollment packet they will still need to provide a proof of residence. They can bring a copy at time of enrollment or email a utility bill to the office. Also, if they have not turned in a birth certificate or updated immunizations they will need to do so as well. An enrollment date has not been confirmed.
Graduation Requirements for Guests at Fire Lake Arena: At this time, no temperature checks will be conducted upon entry to FireLake Arena. All spectators are required to wear a mask at all times. Students will be allowed to remove their masks to participate and perform, i.e. to walk down the aisle during entrance, to walk across the stage, to take pictures, for those giving speeches and those performing in vocal or band. The school resource officer/security for the evening has been notified of the mandatory mask mandate on CPN property and has been asked to enforce these rules. Thank you for your cooperation. Jeff Pruitt Superintendent

1st- 6th grade baseball camp information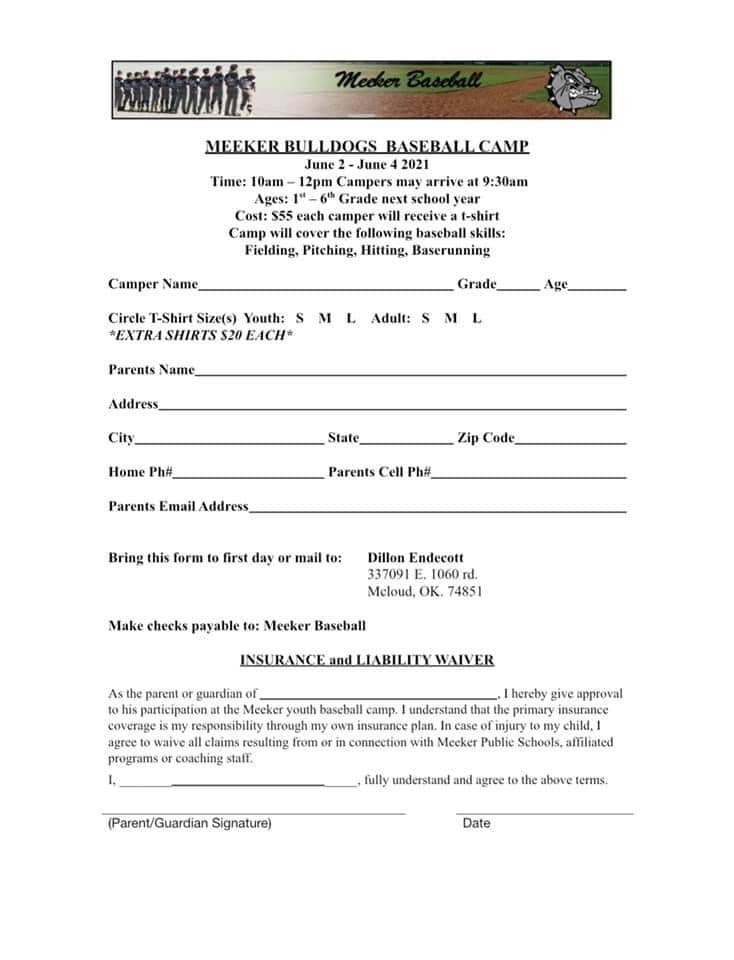 We are now doing our athletic paperwork online at meeker. Follow the link and complete now. The only form you cannot complete online is the physical one and that is because the doctor will need to sign that one. I have attached an instruction sheet.
https://meekerpublicschools.rankonesport.com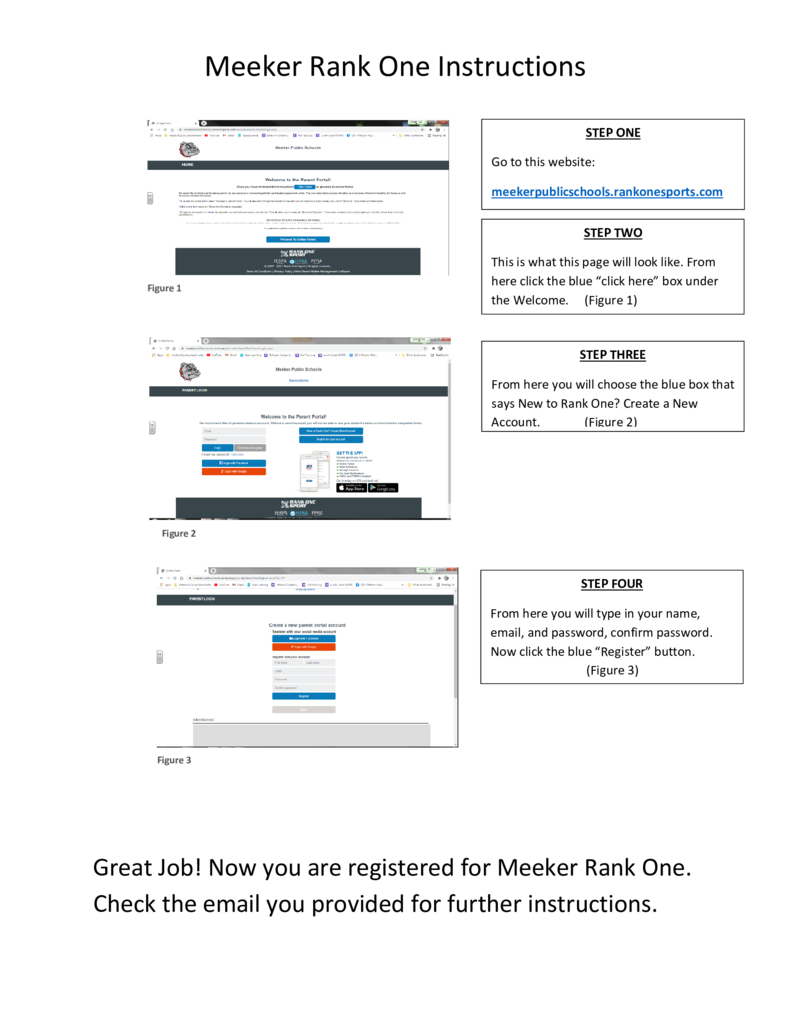 5th Graders (Girls) that are going into 6th Grade for the 2021-2022 School Year: 🏀🏀🏀🏀🏀🏀🏀🏀🏀🏀🏀🏀🏀🏀🏀🏀 This is our schedule for the Oilton Team Team Camp for June 3rd and 4th: June 3rd: 9:35, 10:10, & 11:30 June 4th: 2:40, 3:30, & 4:25 We will begin workouts on Monday, May 24th. I will let you know the time by the end of this week. If you have any questions contact Coach Dukes at 405-306-4179 or by email at
bdukes@meeker.k12.ok.us

Middle School Field Trip Info for 05/13/2021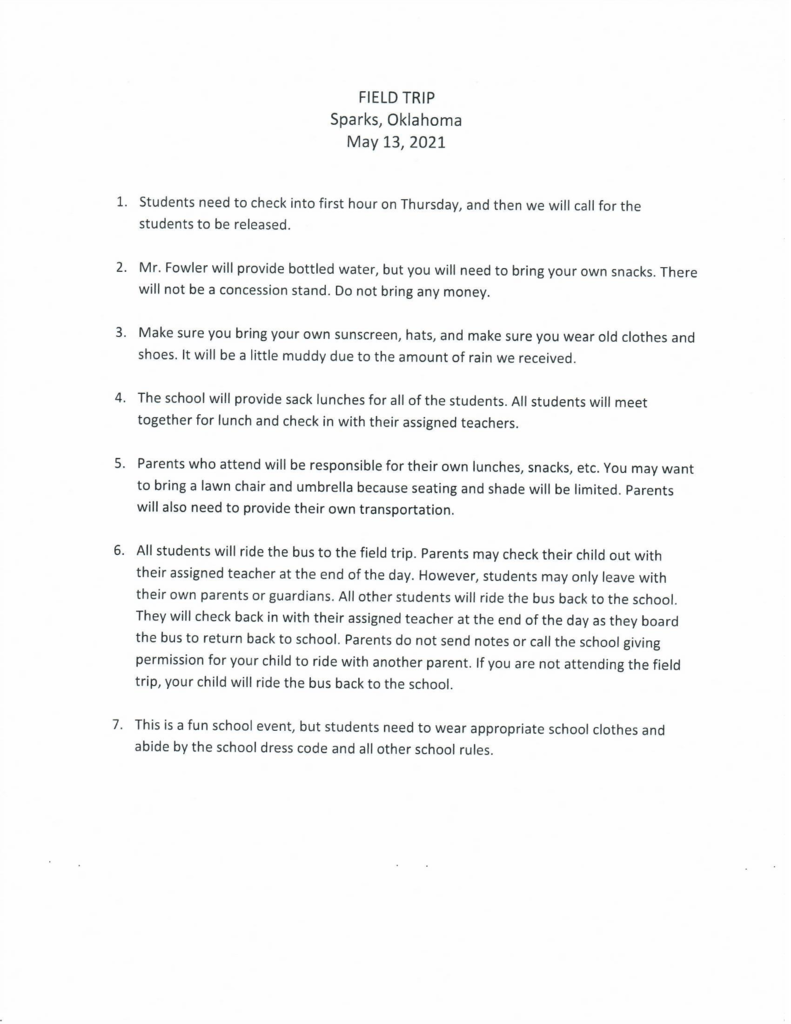 Buses will run at 1:35 on Tuesday May 18th.